BONUS Yay! Color Theory Worksheets
Regular price
Sale price
$49.00 USD
Unit price
per
Sale
Sold out
Our Yay! Color Theory Worksheets teach you a color mixing process that works for every one, every time.
Imagine this: You start mixing a color with enthusiasm and inspiration, but then you get stuck. You don't know what to do next. You know it doesn't look right, but don't know how to fix it. You're afraid of making a brown, muddy mess.
With our proven color theory process, you will never get stuck again. You will always know what element of color to adjust and in what order. And you will figure out how to find your color mistakes and correct them instead of spinning your wheels being afraid of making a mess.
If you always wanted to mix any color you wanted - accurately - you need these worksheets.
Share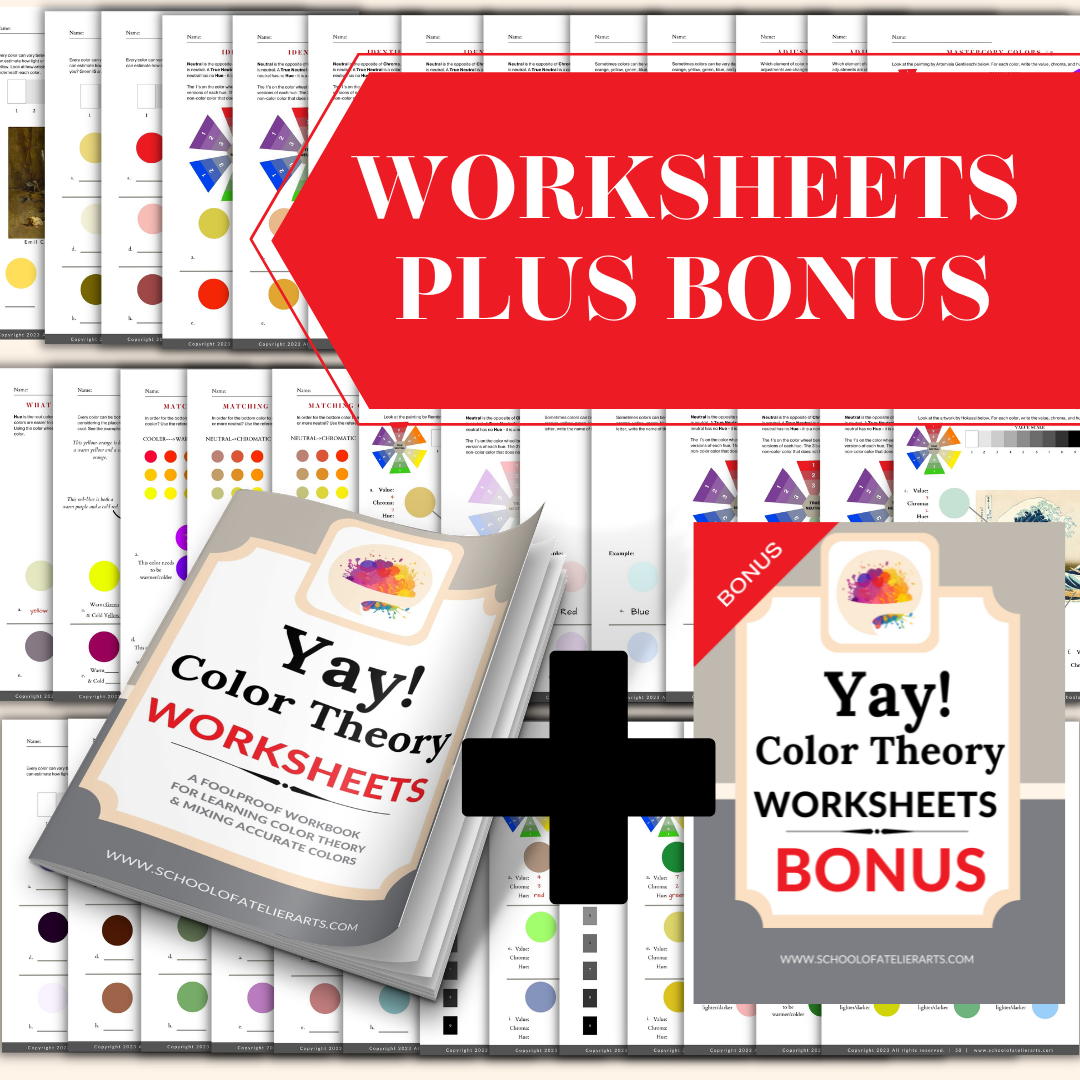 BONUS Yay! Color Theory Worksheets
BONUS Yay! Color Theory Worksheets
Color Theory Bonus
Very detailed and organized well. Has plenty of information
Requires colour copies for every kid
I thought it would be more about mixing colours and understanding colour theory and schemes, and less about repeatedly choosing between two choices on many pages that all need to be printed in colour. Not really suitable for my situation. Might work best for an online class where they can just complete it online.
BONUS Yay! Color Theory Worksheets