Yay! Color Theory Worksheets
Regular price
Sale price
$49.00 USD
Unit price
per
Sale
Sold out
Our Yay! Color Theory Worksheets teach you a color mixing process that works for every one, every time.
Imagine this: You start mixing a color with enthusiasm and inspiration, but then you get stuck. You don't know what to do next. You know it doesn't look right, but don't know how to fix it. You're afraid of making a brown, muddy mess.
With our proven color theory process, you will never get stuck again. You will always know what element of color to adjust and in what order. And you will figure out how to find your color mistakes and correct them instead of spinning your wheels being afraid of making a mess.
If you always wanted to mix any color you wanted - accurately - you need these worksheets.
Share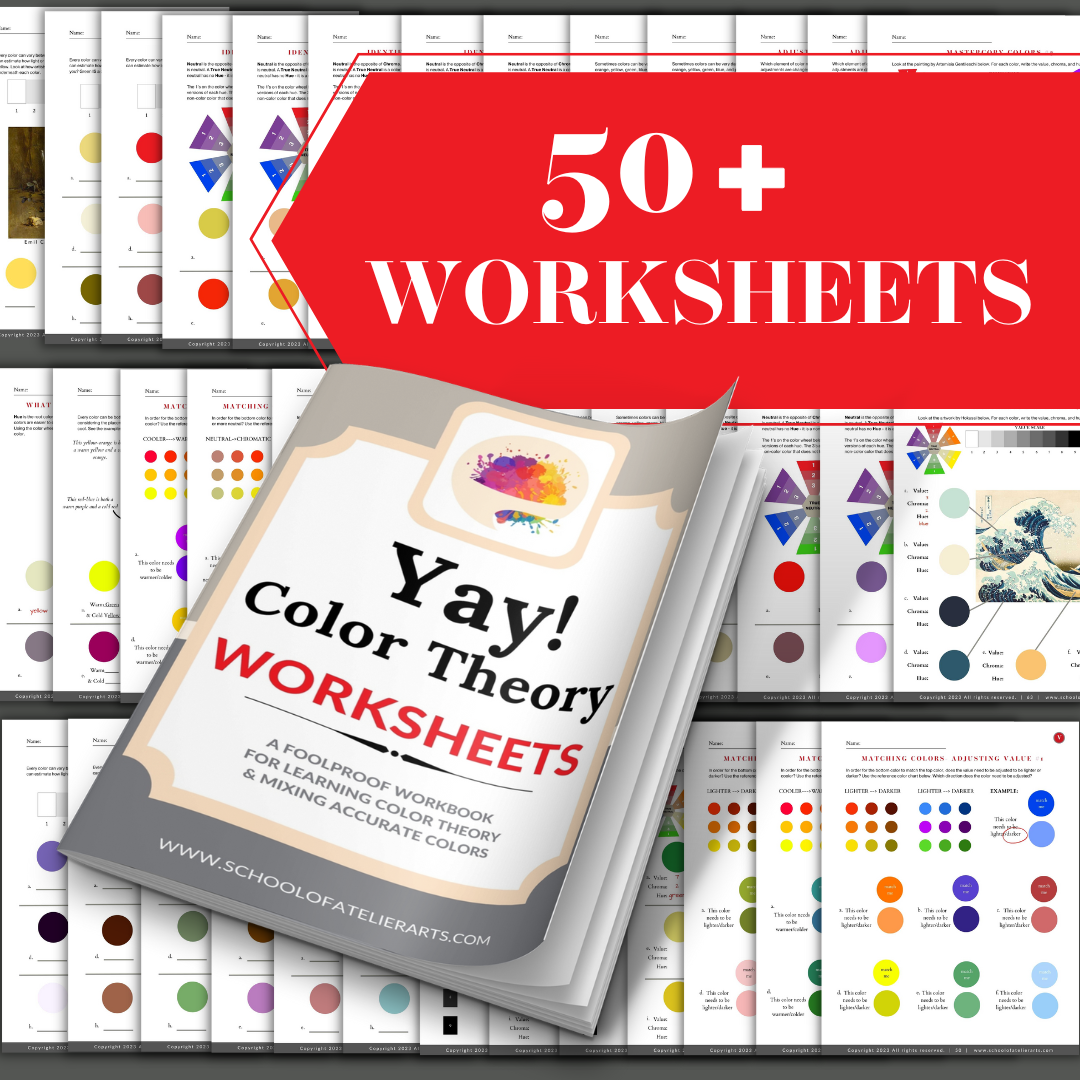 Yay! Color Theory Worksheets
Very disappointed with this curriculum. Not much explanation for each aspect of color — hue, temperature, chroma.
Water in the desert
I've never had color explained quite this way. It's super helpful. I love having a better vocabulary and understanding. Color for a long time has been intuitive for me with bits and bobs of training. This really pulls it all together for me.